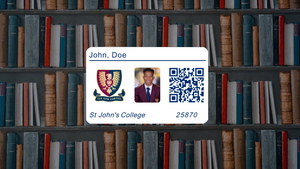 How do you get quality plastic cards?
Let's be honest, when someone gives you a business card, and you can see that the card quality is poor, are you going to trust their services?
Unfortunately for many of us, that's a firm no. 
Having a quality card makes a difference, allowing your customers or employees to take you seriously and trust you. 
Now wouldn't you want a card that wows your customers? Of course. Here is how we can make sure your cards are up to scratch. 
Types of plastic cards and their uses
Plastic cards are prevalent in our ordinary daily lives, whether for membership, ID, access, business or gift cards. 
When we talk about plastic cards, we mean the standard credit card size, also known as the CR80 card. Yes, I know, a lot of unnecessary jargon but one that will help you understand what we mean when you order from us. 
Let's delve into which industries plastic cards can help. 
Identification & security cards
Identification cards are essential security measures for many industries, keeping unauthorised people out and preventing crime. Universities, corporates, schools and hospitals are a few industries that use ID cards for the security and safety of their employees, staff and visitors.
ID cards and security cards are some of the most common uses for printing blank plastic cards in-house because they are often needed right there and then while employees, visitors, or students are waiting for them. 
Some companies will buy their PVC cards blank and print everything simultaneously on their ID card printer.
Logo

Name

ID number

Photo 

Contact information
Others will opt for a hybrid solution where they order plastic cards containing their logo, contact info, and some type of background imagery. They will then use a thermal printer to add the name, ID number, etc., to the ID cards or security passes. 
Perfect for cards subject to change, like when a new employee is employed or a new student is enrolled. You can print their information on hand with the bones of the card created so long. 
What you put on your card does not matter here but what does matter is how it looks because your employee or visitor could wear their ID card all around, potentially marketing your company without their knowledge. 
Now, who wouldn't you want their card to look good while other potential customers see it? 
I mean, I would! 
Membership cards
Membership cards are excellent for industries like golf, spas, grocery stores, gyms, coffee shops, hair salons, etc. 
As you can see, no company's not using it, and why shouldn't yours?
Membership cards are great for capturing repeat customers who receive perks and benefits for signing up, and you receive all their essential information to better sell to them.
I'd say that's a win-win situation, wouldn't you?  
The most cost-effective solution is to have your cards pre-printed, and then you can use a thermal printer to print a personalised card for your new member. 
Remember, you want your card to look good while your customers show their newly personalised card to their friends and family, who could also join your club if it looks appealing. 
Gift cards
Gift cards are the most popular use of our plastic cards. Gift cards can be used for almost any store and offer your customers meaningful relationships and help grow your business. 
Gift cards are cost-effective when you pre-print them from us with a unique barcode or magnetic stripe. 
Gift cards are perfect marketing materials for your business. Friends and family are bound to give away your gift card if it looks good because it makes them look good and makes their loved ones feel special.
See, simple psychology. We have got this. 
Business cards
Coming back to this, yes, business cards are essential for showing off your brand. 
Every business should have a business card telling their customer a bit about what they do visually and where they can contact you. 
Business cards are another famous avenue for our plastic cards. Customers will judge your company based on how good or bad your card looks. I know, mean, but that is how customers can gauge how good your company is. 
Now, what do all of these cards have in common? The quality and how customers perceive them. 
How do I get the best quality cards? 
Now, whether you have your card printer or whether you print with us, it will differ in how to get the best quality.
In house printing 
Storage of cards
Where are you storing your cards? Are you keeping them in a dusty old cupboard that never sees the day's sun? If so, this is your biggest problem.
Cards need to be clean and sanitary, away from any dust and dirt. Try storing your plastic cards in a zip lock bag where no dust or hair can damage your card. Remember, cards are very static and will attract almost everything that comes their way. 
Limit handling 
You want to try your best not to touch the surface of your cards with your bare hands. The oils on your hand will prevent the printer ink from sticking to your card and can produce a card that has imperfections on it. Gross.
Wear gloves when handling the cards so that you do not damage your card. If you do not have any gloves, try only touching the edges of the card.
Card printer
Okay, having the right ID card printer makes a world of difference. Read our ultimate guide to see which card printer is the best for your industry. 
For an in-house card printer, the DS2 printer is the best. It produces crisp quality imagery and text with finely detailed text.
The DS2 card printer is also a perfect size for printing in the office or at home. And I might add, it is super simple with these support videos we have created for you. 
Perfect for industries who want to print cards like:
Schools lunch box cards.

School library cards.

University student ID cards.

Corporate time and attendance cards.

Membership cards for gyms or grocery stores.

Employee ID.

Medical ID.

Access control cards.

Gift cards.  
Now that's how you produce high-quality cards with your card printer. 
Outsourced printing from our factory
Card source
You want to be sure that you are getting quality plastic card stock that is free from defects like jagged edges and minor blemishes on the card's surface.
Our specialised team makes sure that we purchase the best in the market and of the highest quality. We make sure that our customers are getting the highest quality. 
If there are any defects, our handpicked team goes through each card on bulk orders to see if there are any blemishes. We will then contact our customers, let them know of the defects, and then proceed with a reprint. 
Storage and handling 
We make sure that our cards are vacuum packed and stored in a clean environment before being printed at our factory. We do this so that no hairs or dust are printed into the card, making it look unprofessional. 
After printing, we re-seal them to ensure that no dirt can contaminate them and send them off to you. 
Our staff wear gloves and hairnets when handling your cards, ensuring that no oils or hairs fall onto your cards. 
Card printer
The card printers we have in our factory are like no desktop card printer; they print at the highest quality possible. 
Here you will get rich colours and crisp text on your plastic cards. These printers print at 2400 dpi (meaning print resolution or quality). Whereas the regular desktop cad printer like the DS2 only prints at 300 dpi.
You will be getting a much better print from us at our factory than you would from a desktop card printer. 
Send us a quote if you would like to print with us. We will give much better pricing on bulk orders, of course. 
Conclusion 
Getting quality plastic cards for any card is essential for your business's brand. With the help of this blog, it is clear to see that a factory print has a much higher print quality than our desktop card printers. 
However, based on what your company is looking for, in house printing is great for industries that need cards on hand and quickly. 
Our factory print is a much slower process and is better for plastic cards that need the best quality given to potential clients. 
With this in mind, quality over quantity always. We are here to help you along the process of choosing a card printer that meets your card printing needs, no matter how difficult it may seem.
We're just a call away. Get in
touch
with us.
---