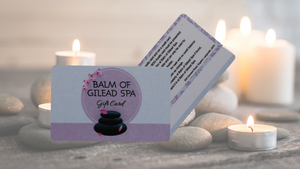 Why gift cards are great for your small business
A gift card is a present given on a special occasion.
Birthdays
Anniversaries
Weddings
Christmas
Thank you
They are the best for any occasion. Given from a special friend or family member.
Cards have a fixed amount of prepaid money loaded onto them that the customer can use for a variety of purchases in selected store/s.
Commonly issued by retailers to encourage repeat purchases and earn customer loyalty. Allowing you to cater to all their wants and desires.
Having a gift card program will allow you to build meaningful relationships with your customers, boost sales and grow your small business.
Benefits of gift cards
1. Customers buy more with gift cards
Customers tend to spend more money when they have a gift card instead of spending their own money. This is because products that customers want are more costly than the amount loaded on the card.
Customers do not feel like they are paying money but rather feel they are getting it at a bargain. Therefore, enhancing their customer experience because they "technically" did not pay for it. Isn't funny how our brains work.
Leading to increased profits for your business and satisfied customers.
2. Increase revenue now
In these uncertain times, it can be overwhelming when you do not know when your next payment may come in.
When a customer buys your card today, you get that revenue straight away.
This is especially helpful in improving cash flow during the coronavirus outbreak.
3. Increased brand awareness
Customers that love your brand will share it with their friends and family members. Creating a powerful marketing tool to get your brand out there.
Leading to increased customers receiving your gift cards and wanting to know more about you. Therefore, winning over new customers who would have otherwise never shopped with you.
All you have to do is let the gift card and your customers do the work.
4. Data collection
Gift cards are extremely handy because they integrate with your point of sale system.
You can track the card transactions and regular transactions all in one place; easily tracking your customer's behavior.
Therefore, allowing you to better understand your customer's wants and needs and create a better customer relationship.
5. Cost effective solution
Gift cards are very cheap to purchase. But the point of sale system can be costly.
An open-loop card is a debit visa or MasterCard. This can be used in any store that accepts this payment method.
However, you will incur extra costs by having this card.
The closed-loop card is only used in your store. Therefore, ensuring that you do not have any additional costs. From a business perspective, this is the best option out there.
6. Reduce fraud of gift cards
Gift cards can only be accessed with a pin and are difficult to copy. They do not have any personal information on them. Therefore, preventing criminals from duplicating and stealing important information.
Conclusion
Gift vouchers are a simple but powerful tool to promote your brand and increase revenue.
What's more, cards are a perfect solution for every type of retail offering.
Overall, these are a win-win tool for small businesses that want to attract new customers and boost customer loyalty and engagement. 
Gift cards can be a great way to generate revenue in challenging times.
Are you selling gift cards? Or maybe you're just planning to start offering them?
If you are still unsure about why gift cards will help your small business. Please contact us.
---