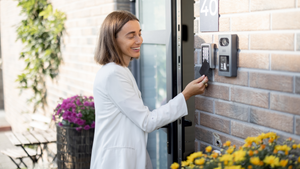 What is the future of Access Cards?
As an employee at Easi-card, we get asked, "but aren't cards finished?". We are here to tell you that access cards are here to stay. Well, for a while, at least. 
Now look into your wallet and tell me what you see? A whole lot of cards, right?
We are speaking of the future. You will say. Traditionally cards have been used for access control but are shifting towards alternative methods such as biometrics and mobile devices. 
At Easi-card, we want to provide our customers with the best and most affordable solution for their needs. Cards are the best affordable alternative, but we believe that they will be used together with biometrics and mobile devices in the future. 
Types of access control
There are two main types of access control, and they can be categorised as physical and logical access. 
Physical access is where someone has to physically present their card to a machine or person identifying the person. In contrast, logical access is where a person uses AI and advanced technology to identify the person. Logical access usually includes biometrics or mobile access. 
While physical access control limits physical access to buildings, rooms and spaces within a building, logical access control allows authorised and authenticated personnel access to resources, systems, directories, networks and files.
Using logical access opens more avenues and allows you to control the whole operation from your computer. It is the future, after all, right?
Are industries moving to more advanced ID?
There is no doubt that specific industries have moved from cards to biometrics or mobile ID. Specifically, the education facility and mining industries are working on this idea. 
However, there are issues with this. 
Universities
The education industry has allowed some of their students to use mobile phones to access their facilities as it makes sense to students. They use their phones everywhere and will never forget it. Smartphones are used instead of an access cards. 
But, in South Africa, many students may not have access to smartphones that have this capability. It would be very costly for some universities to carry this cost for every student. 
Some universities are moving away from cards and are using fingerprints for access to dining services. 
But, covid changed everything.  Many universities in South Africa using biometrics or mobile access have gone back to using cards. It is a much cleaner and sanitary solution where you do not have to wipe the biometric station or mobile device every time you use it constantly. 
Biometrics and mobile access are costly solutions. Many students were working from home, so they would not be able to go in and write at universities. So universities would not be able to cover the costs as quickly as they could have if students were on campus paying the total fees.
Cards are just as secure and more affordable for universities that may not have vast money to spend. They do just the trick. 
Mining industries
Mining industries are looking toward more secure solutions because of the illegal mining in and around South Africa. Many mines are losing a lot of money because access cards can be cloned and used by illegal miners to gain access and steal their minerals.
Biometrics and mobile access provide an excellent solution to preventing thieves from taking place. However, this comes with its issues too. 
Biometrics is the best solution for mines, but it is very costly and changing from access cards to biometrics is time-consuming. The time that mining does not have, especially for their workers. Every mine worker has to take time off work to issue their fingerprint manually, and some fingerprints may be hard to analyse. 
Covid is another challenge with biometrics. Mineworkers do not have time to sanitise the station after every use. Not sanitising allows the virus to multiply quickly, making it unsafe and unhygienic. 
Mobile access is an issue because many mineworkers do not have access to smartphones as they are expensive. For the company to supply every worker with a mobile smartphone will be very expensive. 
It is essential that workers, contractors and people are ID'd before they gain access to the mine to ensure that only authorised people are allowed into the mines. 
ID cards are essential identification measures to ensure who you say you are.
We believe that depending on what mining companies prefer, biometrics or mobile, ID cards are used together with this advanced technology.
"We see a future where both cards and mobile will be used for access, along with biometrics," said Martin Hoff, Entrust Data card's product marketing manager of hardware. "They are complementary form factors that can work together in an overall access control plan to secure a university, airport, government locations, financial institution, etc."
Corporates
Access control is an essential part of commercial security systems—keeping buildings, designated areas and sensitive information secure and safe by controlling entry or restricting access. 
With the wave or swipe of a card, authorised individuals can access an entire facility, secured zone, networks or workstations, which may contain resources storing sensitive information about thousands or millions of people.
Corporate businesses have the same issues as both mining and university companies. However, a lot more corporates are advancing quicker than the other industries. Many employees have an access card or use more advanced technology like biometrics or mobile access.
Access control provides a great way to secure their premises and create a safer environment. 
Hospitals 
Historically hospitals have been using access control, visitor cards and ids for years. Hospitals have to be sanitary. Using biometrics and mobile may be difficult in a pandemic where the virus spreads rapidly. 
As this technology is introduced into South Africa at a more affordable rate, we believe hospitals will start using it. However, we know there will be a two-factor identification where cards and biometrics or mobile are used together. 
How will the two factors work?
Combining physical and logical access control delivers a higher level of security, granting companies the ability to limit and monitor access to sensitive data.
Access cards are tied to a person's identity through a physical access control (PAC) system, which involves a two-step process that links a card to a person once the card has been printed. The identification will be linked and brought up every time you search for that person's unique ID on the system.
First, the (PAC) system identifies an individual. Then, their credentials are authenticated via a badge, smart card, password, mobile device, or biometric. Once established, access is granted. 
Many access control systems rely on one form of authentication. Still, more recently, companies are moving toward multifactor identification, a security enhancement that requires the user to present two pieces of evidence for access—for example, entering a PIN and swiping a card for entry. Another example can be where an access card can be used first, where the system will grant access, and then a biometric reader will give access. 
Combining multiple features is essential to the security of physical and digital credentials.
Please look at our guide for choosing the right ID card for your business if you're unsure which cards are best for you. 
To wrap up 
At Easi-card, we know that the world is changing for the better, and we want to give our clients the best there is for securing their businesses. 
We believe that implementing a two-factor authentication module in your business is the best way to go. You will have more secure premises, but you will save your business money. 
We are currently rolling out our mobile access technology to be paired with your access control cards and are excited about this new venture. 
Please get in touch with us and 
contact
us for more information about this at
www.easi-card.co.za
---