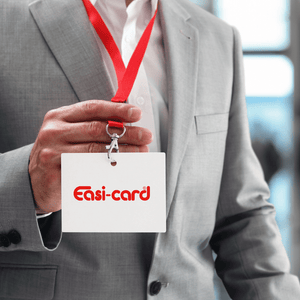 How can lanyards bring you more business?
How can lanyards bring you more business?
1. Useful and practical 
Lanyards are easily accessible cords or straps worn around your neck to carry important items such as keys or identification cards.
Lanyards are hands-free allowing you to move freely without losing or having to hold your ID card.
Lanyards come in a variety of fabrics and styles. They are 100% polyester/nylon. Common functions of lanyards are found at events, conferences or consultations.
Creating a sense of familiarity and comfort, lanyards enable customers to identify employees with ease.
Increased unity amongst employees helps them work together successfully, and build trust. Lanyards provide a sense of belonging to their company boosting their trust and pride.
2. Everyone wears them
Lanyards are good identification tools used to promote your business. They are a good way to display identification and are used everywhere.
People use lanyards to carry their keys. Students use lanyards to keep track of their student cards and employees use lanyards to carry office identification.
When people wear lanyards, others will see it too, providing free marketing for your business and word of mouth conversation.
People are more likely to keep a lanyard than a business card because it has many more uses.
3. Low-cost
Lanyards are inexpensive promotional items for better security and easy company identification. Those who use them will wear them for a long time, increasing durability. Re-use allows people to use lanyards for a broad range of activities thus caring for the environment in the process. 
At Easi-card we aim to do our best for the environment. Lanyards provide multi-use purposes reducing unnecessary waste and overconsumption. 
Promotional giveaways will not cost you much compared to other materials.
By ordering in bulk you can receive lanyards at an extremely affordable price at your convenience.
4. Safety & Security 
Lanyards add security, branding and functionality to your brand.
Safety in the workplace is very important. This will help identify unauthorized personnel from entering your workplace. Monitoring who comes in and out of your office building with ease. 
5. Make your Lanyard stand out 
Custom lanyards are a good way to get your brand out into the public as they attract attention to your organization with quick identification.
Customized lanyards remind people where they received it and reminds the wearer of your brand. Creating a stand out impression of your brand.
Lanyards are increasing strategies to improve brand recognition and increase customers to your company. By simply personalizing your lanyard it shows that your brand is professional and that you care to show it.
At Easi-card we offer customized and printed lanyards. We can print any design, colour and style (text, logo or image). For more information about lanyards, visit www.easi-card.co.za.
---